A Single View of Marriage | Biblical Sexuality | 'Christian' Books | Missionary Kids | Pet Peeves
Pornography: Confession, Healing, and Contention | Respecting Women | Single Notes
Snippets | Spiritual Forces | Tension Points | 'Wild at Heart'?
"So the other disciples were saying to him, "We have seen the Lord!" But he said to them, "Unless I see in His hands the imprint of the nails, and put my finger into the place of the nails, and put my hand into His side, I will not believe." After eight days His disciples were again inside, and Thomas with them. Jesus came, the doors having been shut, and stood in their midst and said, "Peace be with you." Then He said to Thomas, "Reach here with your finger, and see My hands; and reach here your hand and put it into My side; and do not be unbelieving, but believing." Thomas answered and said to Him, "My Lord and my God!" Jesus said to him, "Because you have seen Me, have you believed? Blessed are they who did not see, and yet believed." — John 20:25-29 (NASB)
Note: Unless otherwise noted, all Scripture references below are from the NASB.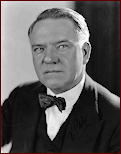 W.C. Fields
In late 2010, a coworker of mine essentially pointed out in his devotional "The Truth About Truth" (referencing the book I Don't Have Enough Faith to Be an Atheist) that truth is either bulletproof in all circumstances, locations, and times, or it's not truth. It is the ultimate furnace that when putting statements and claims to the test either proves, or disproves, belief. In a similar way to the disciple Thomas, W.C. Fields (though perhaps with different perspective) highlights this, and in effect, puts Scripture to the test:
"To me, these biblical stories are just so many fish stories, and I'm not specifically referring to Jonah and the whale. I need indisputable proof of anything I'm asked to believe."
We believe God and that His Word is true, so obviously we want what we believe to make sense—after all, we're not Scientologists who literally believe we're aliens from another planet, or Muslims who are commanded to believe things beyond the absurd. As Ronald Nash noted in his book, Worldviews in Conflict: Choosing Christianity in a World of Ideas:
"Even though most people who reject Christianity treat it as a refuge for enemies of reason, the truth is that there may be no worldview in the history of the human race that has a higher regard for the laws of logic."
But as Christians, we're good at ignoring and avoiding what some refer to as "tension points" in Scripture—the mysterious and unexplained verses that just don't connect with reality this side of heaven. The fact remains that there is a stark reality and ugly facts of life that don't line up with God's apparent promises—and issues in Scripture that not even the most astute theologians and biblical scholars can answer or explain.
As a result, there are numerous "lumps under the rug" that we try to pretend just aren't there. Because we're obviously uncomfortable and disturbed by them, we try to beat them down with the broomstick of God's sovereignty or conveniently use pat answers or "Christianese" when walking over them. You might argue: "And why not? We don't know what else to do with them!" After all, trying to explain to a non-believer why our faith makes perfect sense...except-for-those-issues-that-we'd-rather-not-talk-about is a frustrating place to be.
If we believe that some questions are "off limits" (or asking the 'wrong' ones as I've been told by a fellow believer) in our discovery of who God is through His Word—and becoming like Him as we're commanded to—simply because we don't have any answers to them, then we have some serious problems in our otherwise allegedly 'bulletproof' faith. Do we, or do we not (with all due respect), believe that God is 'big' enough to handle the honest, tough questions we have about our faith and who He is? After all, God is the One who created us with our brains and the ability to logically analyze things, including what we are asked to believe and accept at face value.
Following are examples of what I'm referring to. Due to my lack of formal Bible training, some of these may have answers (as always, please contact me if you have insight or comments on anything here):
Creating evil: Isaiah 45:7 (KJV)

"I form the light, and create darkness: I make peace, and create evil: I the Lord do all these things."

If God hates evil so intently (after all, He is Holy), why did He ever create evil only to then fight against His own creation?


Unified omniscience or not? Scripture clearly states that Jesus, the Father, and the Holy Spirit are one, yet how is it that only the Father knows the time when He will return to the earth at the rapture? Jesus Himself states this in Mark 13:32:

"But of that day or hour no one knows, not even the angels in heaven, nor the Son, but the Father alone."

Why (and how) is there a blatant contradiction in the triune Godhead that claims, yet also clearly denies, perfect unity and communication?


Let's play "spin the verse" with...: Mark 11:24: "Therefore I say to you, all things for which you pray and ask, believe that you have received them, and they will be granted you."

Honestly, good luck trying to explain and match the contents of this verse with reality across the board.

Strange bedfellows 1 (Communion and cannibalism): Why does Jesus use language/wording for communion with cannibalistic references, such as in John 6:55-56 (below)—a practice that's not only sinful, but horrific in its scope (e.g. various early tribes in Papua New Guinea, the Donner party, etc.) and closer to Satanic (drinking blood) in its symbolism?

"For My flesh is true food, and My blood is true drink. He who eats My flesh and drinks My blood abides in Me, and I in him."

Surely there would have been better ways to symbolically remember His death on the cross? I seriously doubt I'm the only believer that has ever sat through communion thinking: "This is really weird."


Strange bedfellows 2 (Sexual intercourse and spiritual intimacy): It would be blasphemy to talk about having sex with God; yet why does God use the theme of sexual intercourse found throughout the Song of Solomon as a means of conveying or illustrating the depth of intimacy we are supposed to have with Him? It's awkward at best, but more accurately, generates unwanted connotations in our mind because of how our thoughts and sinful nature continually work.


Promise vs. reality 1: Proverbs 22:6: "Train up a child in the way he should go, even when he is old he will not depart from it." vs. the reality of numerous children—faithfully raised by arguably godly parents—who walk away from God; some even after what seem to be genuine professions of faith. The argument that the word "depart" is better translated as "escape" still provides no plausible explanation, seeing as it would then be nothing more than a simple reiteration of Isaiah 55:11: "So will My word be which goes forth from My mouth; it will not return to Me empty, without accomplishing what I desire, and without succeeding in the matter for which I sent it."


Promise vs. reality 2: Numerous verses throughout Scripture tell us that God will supply all your needs according to His riches in glory in Christ Jesus (Philippians 4:19)...unless you're someone that God has pre-selected to glorify Him through being filled with disease, imprisonment, torture, starvation, and finally die for His sake. Then all those guaranteed promises things are, uh, conveniently cancelled because...reasons God's sovereignty.


Circumcision (multiple references): Though not a tension point per se, I've included it for the following reasons (and incidentally, why on earth isn't anyone in the Christian community at least honest enough to ask these questions?). At least one of my own aunts in the summer of 2017 (during a discussion with my uncle that mentioned circumcision) wasn't afraid to ask: "What about girls?" Understandably, she wanted to know (if anything) what the legitimate relevance of male circumcision was for women in Scripture. I'm sure she isn't the only woman out there asking this question.
For starters, what relevance does genitalia have with the sign or proof of a covenant? It all starts with an out-of-the-blue command from God basically boiling down to: "You will do this, and without any explanation(s) as to the whys or reasoning behind it." It also gets tacked onto other aspects of Scripture, such as in Colossians 2:11-13.
Hidden display? Why wasn't a publicly visible indication of being one of God's chosen people used? Surely it would have been more practical and appropriate? Especially when no-one has any idea whether or not you're a Jew or Gentile unless you literally drop your pants in front of them?
Granted, it looks "better" without, but what was God's rationale in creating men with a penile foreskin, only to demand that it be cut off (Leviticus 12:3) the eighth day after birth? Why didn't God just create men without the foreskin in the first place? (And frankly—unlike the way God blessed women—what man really wants their already obstructive and unsightly genitals to look like the snout of an Anteater?)
Why men only? Why did God require only Jewish men to undergo the physical 'designation' of circumcision to act as a sign of the covenant between God and Abraham? Why not some form of non-genital identifier (e.g. ear markings, tattoo, etc.) for both Jewish men and women? Surely identifying with the covenant applied to both men and women was important for the nation of Israel to bear? Unlike boys and men, girls and women can't be circumcised without significant damage to their sexuality.
Is there some kind of hidden biblical truth or significance about circumcision that we just haven't stumbled onto yet?
And (while I'm on this subject), why did God create men with nipples? They clearly serve no purpose, and are strictly a carry over from men starting in the womb as female. And if Adam was created first, why then do all embryos begin as female, and only if they masculinize do they become male, but they still retain some of the same anatomy?
What's so frustrating about all of this is that we are commanded to become more like Christ, and to do that, we need to study His Word, etc.; yet the more we do so, the more questions and unexplained issues we will clearly encounter.
But ultimately, my faith has to rest on the handful of truths about God's Word I know—not on what I don't; i.e.: "Absence of evidence is not evidence of absence." The numerous evidences through science, history, archeology, etc. of God's existence and prophetic accuracy of both past and present events found in Scripture are what I have to keep coming back to as my faith's only anchor.
What we do know is that God always looks at the heart (1 Samuel 16:7), He is sovereign (Isaiah 55:9), and we simply don't always know all the intricate details and history behind these tension points. In my view, it's possible that God gives us just barely enough evidence to substantiate our faith, but not so much that we no longer need faith itself. As my 'Small Church' (a.k.a. Sunday School) teacher said:
"Our human understanding of Scripture brings us to the edge of a large chasm; at which point, only a leap of faith can take us across to the other side."
In the end, I find myself at the point where Job also came to in Job 19:25; where all we can deduce based on logic and the reality around us:
"As for me, I know that my Redeemer lives, and at the last He will take His stand on the earth."
---
Related material: "Nudity and Lust", Chapter 7, pages 73-80 from Dr. James McKeever's book, "It's in the Bible" (Omega Publications: Medford, Oregon, 1988)